A virtual gathering bringing together investors and supporters to celebrate rising female founders & The Women's Startup Academy 2020.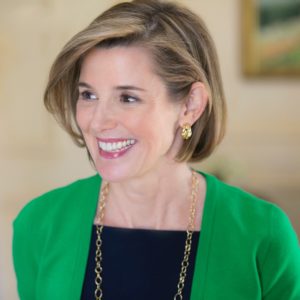 Opening Keynote: Sallie Krawcheck
CO-FOUNDER AND CEO, ELLEVEST
Before launching Ellevest, Sallie Krawcheck built a successful career on Wall Street: She was the CEO of Merrill Lynch Wealth Management, Smith Barney, US Trust, the Citi Private Bank, and Sanford C. Bernstein. She was also Chief Financial Officer for Citigroup. Prior to that, Krawcheck was a top-ranked research analyst covering the securities industry.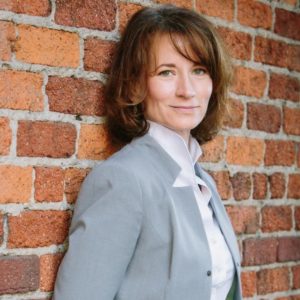 Closing Keynote: Pam Kostka
CEO, ALL RAISE
Pam Kostka is a seasoned CEO with over 25 years of experience as a startup operator. Her specialties are defining go-to-market strategies and implementing operational processes that allow startups to effectively scale to successful exits. Most recently, Kostka was CEO of Loop, a local community mobile app.

4:00 PM
CDT
PRIVATE INVESTOR ROOMS – by invitation only
Exclusive sessions for angel, venture, and family office investors interested in the Women's Startup Academy companies.

5:15 PM
CDT
INVESTOR MIXER
Relaxed, themed mingle rooms to generate connection and conversation. Some surprises will be in store!

6:00 PM
CDT
OPENING KEYNOTE 
Sallie Krawcheck, Co-Founder & CEO of Ellevest.

6:30 PM CDT
FRIENDS AND FAMILY PITCH COMPETITION
Finalists from our nation-wide pitch competition will compete for a friends-and-family prize up to $5K and more.
Learn more >
Are you a female founder that wants to present?

7:00 PM CDT
EVENING KEYNOTE SPEAKER
Pam Kostka, CEO of All Raise.

7:30 PM – 8:30 PM
CDT
ACADEMY PITCH COMPETITION
The main event will bring down the house. We'll hear founders from the latest Women's Academy pitch for $10K. More about these amazing teams below.
THE SHOWCASE PITCH COMPETITIONS
Friends and Family Pitch Competition
We will gather some of the top early-stage, female-led startups from across the nation to compete for equity-free prize money of $5,000 plus 20 hours of startup coaching from Beta Boom's head coaches.
Participants will be chosen from a selective open-application process and given the opportunity to present their pitches in front of a panel of judges including representatives of the press, investors and notable founders. 
The Women's Academy Pitch Competition
The Geaux Network is a destination for multicultural millennials to watch authentic and well-produced shows.  
SureShow is a revolutionary platform allowing medical practices to fill no-show appointments with billable telehealth visits. 
Interested in sponsorship? Reach out to sponsorships@betaboom.com or submit your email below and a team member will reach out to you!