When Alma and Evelyn's son, Kalyan, was born they noticed irregularities with his skin and he was scratching to the point of injuring himself. After numerous trips to the pediatrician and being told everything was alright, Evelyn remembered Alma had been diagnosed a few months before with a milk allergy. She was inspired to take Kalyan to an allergist to be tested. Sure enough, it turned out that he was allergic to nearly twenty food items, and this marked the beginning of a period in his parents' lives fraught with uncertainty, fear, and frustration.
After the allergy tests, they received Kalyan's diagnosis over the phone and immediately found themselves thrust into the unfamiliar and stressful world of allergy management. With no training or education, the challenge appeared insurmountable. While little Kalyan bawled in hunger, Alma and Evelyn were feverishly researching and hunting information online just to feed their son. This hellish reality lasted for days and then weeks. Although they eventually figured out how to manage his condition, they are still plagued with anxiety as they stress over mealtime. From finding non-allergen recipes to getting specialty ingredients, and going out to eat, mealtime had become a much bigger chore.
Fortunately, they met another family that had been dealing with food allergies for years. Aaron and Celeste have three kids with severe food allergies. Aaron himself has life-threatening food allergies, and Celeste is one of Utah's foremost experts on living with food allergies. She has served as a chair for various allergy management and education organizations and has personally led education for numerous individuals and families.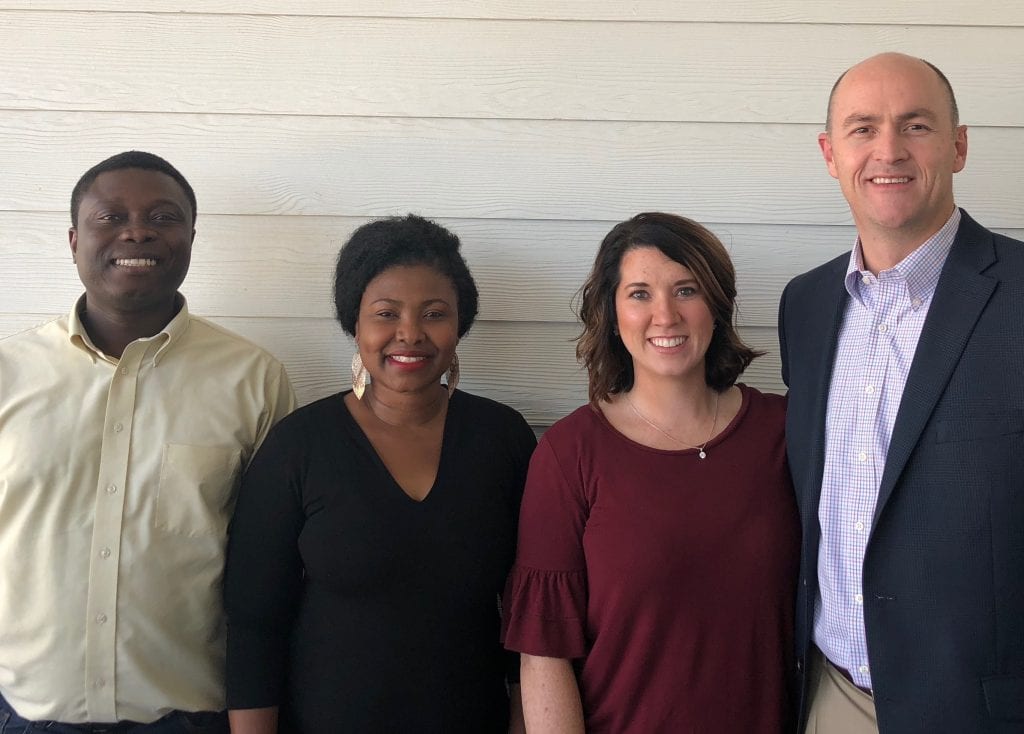 There are over 15 million people in the United States living with food allergies, and roughly 200,000 required emergency medical care for severe allergic reactions each year. When one takes into account caretakers, the number of people affected by food allergies is a huge problem. Those suffering from food allergies, their caretakers, and loved ones not only have to endure severe stress in the initial period after diagnosis, but also continuous anxiety as they navigate day-to-day life.
Fortunately for those living with severe food allergies, Alma, Evelyn, Celeste, and Aaron have joined forces to create the Kalyan app, which provides stress-free food allergy management through recipe and meal planning, education, and incident logging. In the coming months, the Kalyan app will also offer automatic grocery delivery. The app will also provide connections to other allergy sufferers and experts. The Kalyan app is currently available to a small number of beta testers, who are already raving about how it has cut down meal planning from hours to minutes!
The Kalyan app lets users add multiple family members along with an allergy profile for each. Kalyan goes beyond the top eight allergens allowing users to add practically any food item such as tomatoes. (Yes, some people are allergic to tomatoes!) The most amazing thing that the app does is find recipes that are safe for every allergy profile combined. In the past, families that had two or more family members with food allergies would prepare multiple meals. No more! Finally, users can create meal plans for the entire family and save their favorite recipes.
If you're interested in trying Kalyan out, visit kalyanapp.com!
Kalyan is part of the Beta Boom Salt Lake City 2018 Cohort.