After exiting the first company she founded, Desiree Vargas Wrigley–no relation to Chicago's famous Wrigleys–found herself a stay-at-home-mom for the first time, caring for her two boys who were both under the age of five. Finding activities for her kids proved to be a huge challenge for Desiree, but one that inspired her to embark on a new phase in her career.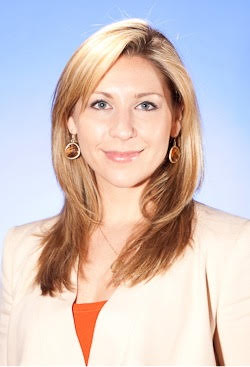 She tried using online parenting magazines and other traditional outlets, like signing up for basketball leagues, but found the process frustrating and time-consuming. She decided the online kids' activity space needed an update, and envisioned a service similar to ClassPass to help parents spend time with their children.
"I realized there was no easy way to find kids' activities, and I wondered, 'How could [a platform for] this not exist?' " Desiree decided to create Pearachute in an effort to solve this problem. A website and app promoting family activities that are fun, easy, and educational, Pearachute operates similarly to ClassPass or OpenTable–users can search an area for activities and then register online to participate.
Discovering entrepreneurship
Originally from Costa Rica, Desiree grew up in Kansas City and attended Yale University, where she earned a bachelor's degree in Latin American studies. While at Yale, Desiree discovered a passion for corporate social responsibility (CSR)–a business practice grown from the belief that corporations should be accountable to their clients, communities, and themselves. In a 2019 interview with Forbes, Desiree credits studying CSR with the realization that she wanted to be an entrepreneur:
"Entrepreneurs were the foundation of corporate social responsibility in the ways they sought to maximize stakeholder value. My mind started to open to a different path, one that I had never previously thought would be open to a non-technical daughter of a single mom, scholarship/financial aid recipient, Latina from Kansas–starting my own business."
Her passion to help build more socially responsible businesses led Desiree to accept her first post-college job at the Kauffman Foundation, a Kansas City nonprofit with a focus on fostering entrepreneurship within the city (they also work to address achievement gaps in education). More than ten years after her time at Kauffman, Desiree has created a similar ethos at Pearachute: in addition to making parents' lives easier, the app strives to foster creativity and learning in children and to strengthen local entrepreneurship by advocating for small businesses and encouraging parents to plug into the kid-oriented services around them.
Co-founding her first startup
But long before Pearachute came to be, Desiree co-founded her first company, GiveForward, with Ethan Austin in the aftermath of Hurricane Katrina. That large-scale tragedy made it clear to Desiree that there was a lack of viable ways for individuals to donate directly to people who needed help with medical expenses. GiveForward was founded in 2008, when online crowdfunding wasn't yet a popular concept–websites such as GoFundMe and Kickstarter didn't even exist.
Seven years after its inception, GiveForward was doing well. In 2015, it earned $5 million in revenue and took in more than $200 million in donations, per Desiree. In order to continue that growth, Desiree decided to step down as CEO, saying that she didn't have the necessary experience to run the company.
Now, she says, "I made a pretty big mistake and hired a CEO, thinking that I didn't have what it took to bring the company to the next level," Desiree says. Her choice to hand over the company led to GoFundMe's eventual acquisition of GiveForward. She says she's since learned that it's important for a CEO to assess their own self-confidence on a regular basis. "Overcoming self-doubt is probably the most important thing you can do to get to the next level," she says, "because often you're the one that's holding yourself back."
Finding opportunity in an unexpected moment
Although exiting GiveForward landed Desiree at home for the first time in her career, she credits that moment with sparking the inspiration for Pearachute. The company launched nationally in 2019 and now has over 150 employees, who are mostly women and moms, according to Desiree. The site partners with 6,000 activity providers–with whom parents and caregivers can register in advance–and offers a diverse range of activities for families. To date, Pearachute has generated around $3 million in revenue for the small businesses that use the platform, which is Desiree's proudest accomplishment as CEO.
Pearachute is designed to make it easy and simple for parents to find activities, connect with their children, and meet other families in the same stage of life. Addressing one of Desiree's personal priorities, the activities themselves are usually low-commitment (i.e. parents only need to sign up for one class at a time), which allows for more flexibility when it comes to scheduling.
Outside-the-box fundraising
Desiree says her established relationships with investors helped her secure her initial funding, and she raised $1.2 million before starting the company. Having that money allowed Desiree to build a team that would support her vision. At this point (February 2020), Pearachute has raised $4 million both through seed and VC funding.
Building a tech start-up in Chicago is no easy task, in large part due to a lack of VC funding within the city. VCs play a huge financial role in the industry, with Fortune magazine reporting that VC funding totaled $400 billion from 2009 to 2017. Within that time period, Latinx women only received .4 percent (or $16 million) of that $400 billion.
Desiree has appeared on several lists of the highest-funded Latinx women in the country, having raised $11 million in her career. While she's proud of that accomplishment, she also notes that $11 million isn't a lot when compared to fundraising by other companies–especially in Silicon Valley. She adds that her high ranking shows how much work still needs to be done for Latinx founders.
"We don't [see] enough big checks being written for diverse founders early on," she says. "It's very hard for our companies to show product-market fit [and then] we only have one swing at-bat before we run out of money."
Re-framing her perspective as a strength
Desiree believes that one of the main reasons underrepresented founders have a hard time getting funding is that their ideas aren't seen as relatable to investors–who, for the most part, are white men. While selling an idea that doesn't connect with a white, male audience can make finding investors difficult, Desiree adds that her outsider's perspective is exactly what allowed her to her identify the need for Pearachute–and she encourages potential founders to reframe their perspective as a strength.
"I think [underrepresented founders] are uniquely positioned to see opportunities, especially in consumer-space, that people from different cultural backgrounds just can't see yet," she reflects.
—
photos courtesy of Pearachute