In a way, 2020 was set in motion for us at Beta Boom on Friday, October 25, 2019. Sergio and I were in the Bay Area for SOCAP and at the end of an exciting and tiring week, we were driving up to Napa to see our good friends Dan and Estrella. I vividly remember cruising north on U.S. Highway 1, windows down, blaring an old-school hip hop mix. Gently rolling hills bathed in Cali sunlight must have struck me with inspiration, as I thought out loud, "We should run a startup academy for female founders next year to celebrate the centennial of the passage of the 19th Amendment, which protected women's Constitutional right to vote."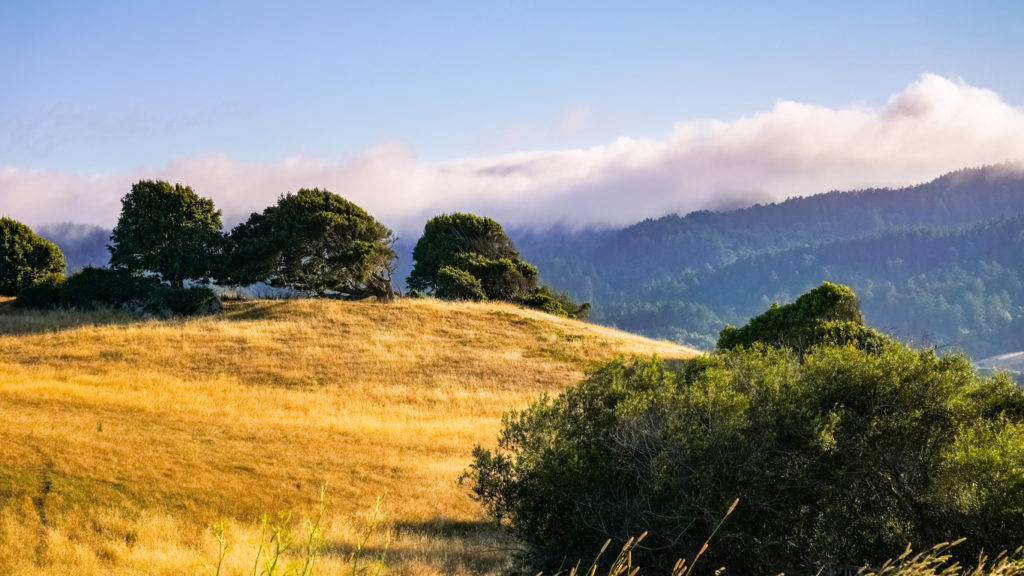 Sergio turned to me as his face lit up and yelled, "That's brilliant! Absolutely!" The second thought that popped into my head was that we should do it in partnership with Womenpreneurs, who was already doing so much to support female entrepreneurs and had developed an amazing fundraising training specifically for women called The Raise, which both took into account the unique challenges that women face and incorporated a holistic approach to constructing a capital stack.
We immediately called Rose Maizner, who co-founded Womenpreneurs and had been my partner in crime on numerous female-focused events, and popped the question: "Rose, what do you think about doing a startup academy for female founders? We'd combine Beta Boom's academy model and The Raise." Without a pause, Rose said, "I love it." And so, 2020 was set in motion for Beta Boom. Little did we know that this year would be a blockbuster year for us in an unexpectedly surprising year for us all.
The Women's Academy
When applications opened in late January for this year's Women's Startup Academy, we weren't quite sure what to expect because we were embarking on a rather risky experiment driven by necessity. 
Having exhausted our initial pilot fund, which Sergio and I seeded with our own savings, we didn't actually have capital to invest in this year's academy teams. However, we knew that the human capital investment that we make via our academy model can fundamentally alter the trajectory of our startups. So we decided to run the Women's Startup Academy with a human capital investment for a small equity stake in admitted startups.
To our amazement, we received over 130 applications from 25 states and 24 countries, with Southern California, Illinois and New York originating the most applications. Even more impressively the startups that applied were top-notch with a few raising over $100K and many coming from top accelerators. It is also worth noting that 76% of applications had at least one founder that identified with an underrepresented group such as Black, Latinx, woman, immigrant, or LGBTQ.
In the end, we sent acceptance emails on March 17th to six startups from across the United States. Then COVID exploded. Due to illness on our own team, we were forced to push the start date by two weeks. Two startups also unfortunately had to back out during this time. Fortunately, we were more than prepared to run a virtual program having honed our craft of coaching founders online and remotely since our first cohort in 2018.
The 2020 Women's Startup Academy finally kicked off on April 20th with four incredible teams:

In the end, a smaller cohort was perfect because it allowed us to vastly improve our academy with greater coach involvement, expanded playbook, robust systems, and a whole new menu of tools all targeted squarely on helping our portfolio startups hone in on product-market fit; identify viable, scalable marketing channels; execute a full-stack fundraising strategy; and develop our teams into world-class startup founders.
When Sergio and I ran our first academy in 2018, we did everything on our own. This time we had dedicated head, marketing, product, and fundraising coaches.
So how did it go? Time will ultimately tell, but our four startups all have tremendous investor interest and three have already raised capital since joining Beta Boom (the fourth is presently evaluating investment offers). But what is really telling is that our founders tell us things like, "I've been through multiple accelerators and incubators, and Beta Boom is the real thing. You have no idea what you have built." and "The Academy has completely changed my life. We're on a whole new level because of you!"
Female Founders' Summit
The Female Founders' Summit was both the culmination of the Women's Startup Academy as well as a celebration of female founders and their investors and supporters. The night included a nationwide Friends and Family Pitch Competition, which was won by an amazing direct-to-consumer apparel brand, Pairess, as well as a pitch competition among the Women's Startup Academy teams for a $10K grant from our sponsors. The grand prize was shared by Nodat and The List.  The highlight of the night without a doubt were our two keynote speakers, Sallie Krawchek, Co-Founder and CEO of Ellevest, and Pam Kostka, CEO of All Raise.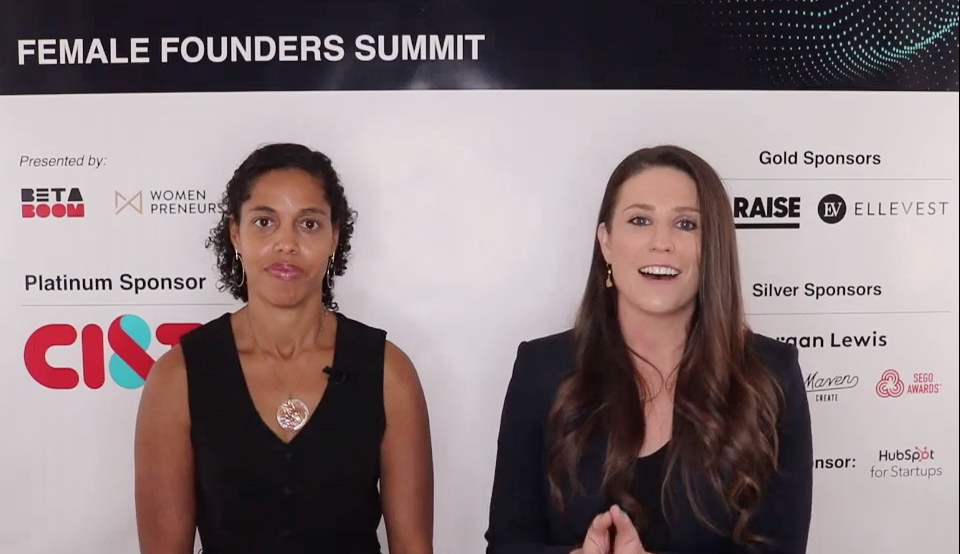 New Pattern Grants
With the reinvigoration of the Black Lives Matter movement in the wake of the killing of George Floyd, we felt that we could no longer stand by, particularly seeing the muted response from the tech and startup community in Utah, where we are based. We kicked off a friends-and-family grant for Black female entrepreneurs under the leadership of our partner, Rose Maizner, who pitched and won funding from the Community Foundation of Utah for the program. Together with our core coalition partners—Womenpreneurs, Sorenson Center, and the Utah Black Chamber—we received over 75 applications and disbursed four initial grants to truly inspiring Black women entrepreneurs in Utah.
Following the Beta Boom model of traditional capital coupled with human capital investment and operations support, the New Pattern grant initiative aims to not only provide grants of up to $10K but just as importantly seeks to connect grant recipients with advisor, mentor, and operational support resources already available in our community.
We were incredibly fortunate to receive organic national coverage of the New Pattern grant initiative on CBS News.
Having piloted that New Pattern grant model in Utah, we have kicked off New Pattern Chicago to provide friends-and-family grant capital and operational support to entrepreneurs with historical ties to Westside and South Chicago.
Fiveable: An Unlikely Rocketship
Our biggest portfolio win in 2020 was, without a doubt, Fiveable—the world's leading social learning platform. Amanda DoAmaral, the Founder and CEO, is the perfect archetype of what we believe will be the Next Wave of founders. A former Advanced Placement (AP) teacher at a low-income high school, Amanda had no previous tech or entrepreneurship experience before founding Fiveable after leaving the classroom. Beta Boom was Amanda and Fiveable's first investor and provided operational support and coaching to the team for about a year after we invested. 
Since participating in Beta Boom's venture academy in 2018, Fiveable has grown from 421 to 32.5K paying users and over 1M freemium users. As a matter of context, there are about 4 million students taking the APs each year. Amanda also raised over $3.5M in funding from investors including BBG Ventures, Metrodora Ventures (Chelsea Clinton's newly launched fund), Spero Ventures, Matchstick Ventures, and SoGal. Amanda and Fiveable have also won numerous accolades over the past year.
Go Big or Go Home in 2021
Although most of us would just as soon like to forget 2020 for all the calamities that befell our society, this past year was a pivotal year for Beta Boom. Our team has grown from just Sergio and me to a wonderfully dedicated and talented team of seven contributors. Beta Boom's coaching process and framework is light years ahead of where it was just two years ago, and we're just getting started. Our network of co-investors and downstream investors is 5X bigger than where it was when we ran our first academy. And the drumbeat of amazing startups led by diverse founders is steadily growing with alumni of top accelerator programs now applying to Beta Boom.
In 2021, our main goal is to make another round of investments and run another academy while improving our coaching and support by another 10X with a better playbook, practices, systems, and tools as well as by building a truly world-class bench of operational experts and coaches. So whether our teams need to supercharge their technical SEO or create a killer usability script, a top-notch expert will be by their side to kick off growth and build long-term team capacity.
In order to run our Venture Academy and make another round of investments in 2021, we plan to get to first-close of our second fund by June. The momentum on our fundraise is really picking up with the amount and quality of LP conversations, and are optimistic that we'll meet a first close deadline early next year. This is wonderful because we have no shortage of dealflow and our investment model is more dialed-in than ever.
Finally, we hope to bring all of you together at an in-person summit in 2021 (pandemic-permitting). Regardless, I and the rest of our team would like to thank you from the bottom of our hearts for your support, encouragement, connections, co-investment and cheers this past year. We ourselves are a startup, and our goal is not only to create a world-class fund but also to start a movement of investing human capital in proportion to traditional capital to better unlock the Next Wave of founders. The road to this grand vision has many twists and turns, and your support means everything to us and gives us the energy to fight for this dream with all our might.
It will take communities like this one innovating together to truly unlock the social and economic potential of the Next Wave of founders. Let's #StartANewPattern together!!
From all of us at Beta Boom, we wish you all the very best for the New Year.
Yours truly,
Kimmy, Sergio, Rose, James, and the rest of the Beta Boom team