Now, the moment that you were probably waiting for: how to find angel investors that you can actually connect with and pitch?
This chapter is all about identifying prospective angel investors. Chapter 5 is focused on ways that you can get on their radar. In my experience, it's best to think of this process in these two steps because they are significantly different, and it's easier to keep track of your outreach by breaking it up into smaller pieces.
3.1 Create a System for Tracking Potential Leads
Before we get started, the first thing you have to do is create some way to list and track all the folks that could potentially make an angel investment.
There are many ways to make this list ranging from a spreadsheet to a customer relationship management (CRM) software like HubSpot or Attio. I recommend using a simple spreadsheet such as Google spreadsheets. More on this in Chapter 6.
3.2 Angel Investors in Your Network
The good news is that there are likely a lot more angels in your network than you realize. The bad news is that they can be very tough to identify.
For example, the friend that you went to high school with that later became a dentist, she might very well be able and willing to invest, but she's not advertising that anywhere. She's not posting on social media that she'd like to make angel investments in her friends' startups, so how do you know to reach out to her?
You don't know, so here's how you do it.
Step 1: Identify the professions that might enable your contacts to have sufficient capital to invest.
You likely don't realize all the roles and professions that provide your friends and contacts with strong income and wealth building opportunities. Here is a list to get you started, but you likely can add to it.
Doctors including dentists, surgeons, psychologists
Executives including C-suite executives, vice presidents, and directors
Engineers
Lawyers
Founders or entrepreneurs
Small business owners
Finance professionals
Real estate investors and agents
Pilots
Politicians
Tip: For inspiration, all you have to do is a Google search for something like "top paying careers."
Tip: Founders, entrepreneurs, and small business owners make excellent angel investors because they have been there themselves and understand the risks and opportunities better than most other folks.
Step 2: List every person that comes to mind immediately within a high-income profession.
Anyone that comes to mind immediately is likely going to be a pretty close friend or acquaintance, so prioritize these folks.
Step 3: List everyone that you know that has inherited wealth.
You might have a friend that works as a teacher, which isn't a high-paying job, but she has inherited a pretty sizeable fortune from her grandmother. Don't forget folks like her.
Step 4: Go through social media and list every person with a high-earning career.
LinkedIn is the best for this, but other platforms like Twitter, Instagram, TikTok, and Facebook also work. Even going through your contacts on your phone can help you identify scores of folks that might have the means to make an angel investment.
Now that you have your list of folks that you know, even if it's not very well, make sure to designate or categorize them as such. You could even have a category for folks you know very well and others that you know kinda well.
Basically, anyone that would recognize you if you reached out to them via email, social, or text message and fits that above criteria should be on your list.
3.3 Local Angel Groups
No matter where you live chances are very good that there are local angel groups in your vicinity. Here's how to find them and identify their members, sometimes including their actual email adresses.
Step 1: Check out the Angel Capital Association Directory.
According to the Angel Capital Association directory of angel groups (an excellent resource!) there is at least one angel group in almost every state in the Union. In fact, many formal and informal angel groups aren't even listed in the Angel Capital Association directory.
Step 2: Do a Google search.
A Google search for "angel investor groups in ____" will often yield angel groups not found in directories such as the above.
Step 3: Do a search on Crunchbase.
Crunchbase is an excellent, reasonably priced investor research tool for founders. You can do an investor search for angel groups in a given geographic area such as Boston, California, or the Southeast by selecting the investor type as "Angel Groups" and specifying the headquarters location.
For example, there are 923 angel groups in the U.S. according to Crunchbase. Granted, some of the data is a bit off, but it's a good tool for identifying local angel groups and well worth the $49 per month.
Step 4: Do a Search on LinkedIn
Finding angel groups on LinkedIn is a bit trickier but can be very effective. The best way to do it is to search companies with the terms "angel" or "angels" in their name. Specifically, type in "angel" into the search bar and select "Companies" from the search results drop-down.
Once again, you'll need to use your best judgment to determine which results are truly angel groups because you'll get companies such as the Los Angeles Angels, which is clearly not an angel group. On the other hand, Miami Angels is an angel group located in Miami, as the name suggests.
The best thing about searching on LinkedIn is that the angel groups will often list some of their members as "employees," which is just a weird artifact of how LinkedIn is structured, but useful as you're identifying individual angel investors.
Step 5: Go through each angel group and record their members, if available.
Sometimes angel groups will list their members on their websites, and in other cases angel investors will identify themselves as belonging to an angel group in their bios and on social media platforms like Twitter and LinkedIn.
Note down all the angels that you find this way, along with their social media profile and email!
To make vetting them easier, you might also want to specify how you found them, so you can easily look them up again later.
3.5 Thematic Angel Groups
Some angel groups invest along themes that might align very well with your startup. Plus, you know that if someone is a member of such a group, they themselves must have the same interests.
For example, there are angel groups focused on medical innovations, such as AngelMD. There are also angel groups focused on investing in women entrepreneurs such as Pipeline Angels and LGBTQIA+ founders such as Gaingels, who have invested more than $800 million from 2019 to 2023 (wow!).
The process for finding these angel groups is exactly the same as for finding local angel groups. Start with Google, LinkedIn, and the Angel Capital Association of angels. And make sure to add any individual members to your angel investor tracker.
3.6 Finding Individual Angels on LinkedIn
As you might have noticed above with angel groups, LinkedIn is a great resource for finding angel investors in general, even if you don't know them personally.
The way to do it is to people search for "angel" or "angel investor." You can also search for "angel" and "angel investor" in the Title and Company fields in the "All Filters" view of the search interface.
Finally, you can also search for people that talk about certain hashtag topics such as #angelinvesting in the "All" tab of the search interface.
3.7 Pitch Competitions
Another great place to connect with angel investors is at pitch competitions. Ideally, you are one of the presenters pitching, but even if you are not, you can often find angels regardless.
Tip: There are many free pitch competitions organized by local economic development organizations, so you don't have to join a paid or equity-compensated accelerator program to get into a pitch competition.
Local pitch competitions are probably the best bet, but thematic and national pitch competitions can also be great venues for making meaningful connections with investors.
In terms of finding local pitch competitions, Google search is your best bet. Just search for "pitch competitions in ___," and you should find resources pointing you to at least a few. You can also contact your local economic development agency, Small Business Administration (SBA), or local incubators.
Eventbrite and Meetup are also great sources for finding local pitch competitions. Local entrepreneurship organizations such as 1 Million Cups, which has local chapters in numerous locations, also hold regular pitch competitions.
There are also national and international organizations that organize pitch competitions requiring little or no payment or equity compensation. Organizations such as The Capital Network and Startup Grind are ones that immediately come to mind. To find more, Google "free pitch competitions" or "virtual pitch competitions."
Finally, there are also thematic pitch competitions such as ones targeting specific industries like EdTech or certain groups of founders, such as Women Founders Network Fast Pitch Competition. Once again, all you have to do is Google "pitch competitions for ___."
These connections with angel investors at pitch competitions will often be inbound because few competitions list their investor attendees. However, they do sometimes list their angels, and that's your cue to capture them in your investor tracker.
3.8 Ask Your Accountant, Banker, or Lawyer
If you are just starting out, you might not have an accountant, lawyer, or banker yet, but if you do, they can be a good referral source for you. You can ask them, or any service provider that might have angel investors in their network, who they think might be interested in investing in your company.
I've spoken to a few founders that have gotten meaningful connections to angel and VC investors through their service providers, but my sense is that this is a hit-or-miss tactic. In my own experience, I have asked all three to make connections with investors for my business, and the only one that ever did was our law firm, who made two connections.
3.9 Local Economic Development Agencies and Organizations
In some places, local economic development agencies have strong ties to local angels and angel groups. These agencies, nonprofits, and incubators can connect both help you refine your pitch and connect you with angel investors that are likely to be a good match.
In Utah, where I am currently based, there are a number of government affiliated agencies and organizations such as the Utah Small Business Development Centers, which is run in collaboration with the Governor's Office of Economic Development. There are other organizations such as the Utah Technology Council, which is a professional association for folks in tech and which is a good place to network with both angels and folks that could introduce you to angels. Even in such a relatively small market, there are a number of available resources.
Beyond that there are national organizations such as the SBA and SCORE that have local chapters and collaborators. SBA has "Navigators," which you can easily find on the SBA website.
Google to the rescue once again! Just Google "economic development agencies in ___" or "founder resources in ___" to find similar organizations in your area or state.
3.10 Look for Angel Investors on Crunchbase
Crunchbase can be a good resource for identifying individual angel investors as well, particularly ones outside your local geography. The great thing about Crunchbase is that they have many filters that you can use to hone in on your ideal angels. On the other hand, only the more active angel investors tend to be listed in the Crunchbase database.
Here's how you might go about finding angels to add to your investor tracker:
Step 1: Search for angel investors based in your area or state.
Go to the investor search and select "Individual/Angel" for investor type and enter your location in the headquarters location (awkward label for people, I know). For the location, you can get very specific such as a city or town or search more broadly such as in your metropolitan area or state.
Step 2: Search for angel investors investing in your industry.
Similarly, if you go to the investor search tab, select "Individual/Angel" under investor type and then under Investments, set the industry that most fits your startup. This will give you a list of angels that invest in companies in your industry.
You can further refine this list to narrow in on a geography or even investment stage such as "Angel" round.
Once again, add all the angels that you think might be a fit to your master list of potential investors.
In the next step, we're going to qualify all the leads that you've captured, so you can focus on those that are most likely to write a check.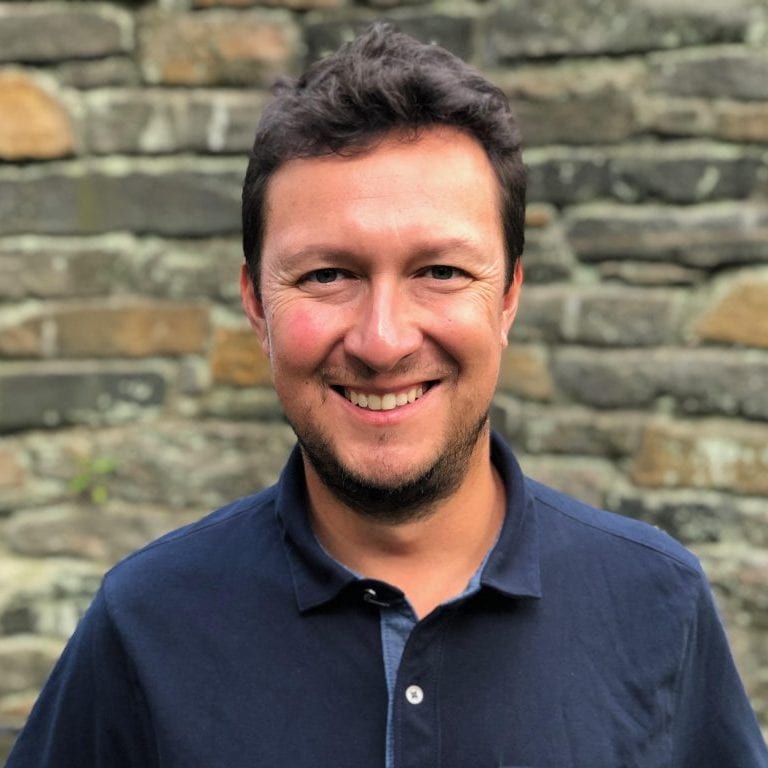 About the Author: Sergio is Managing Partner at Beta Boom, a pre-seed and seed fund investing in startups building the future for women, ethnic minorities, immigrants, and rural populations. His personal mission is to level the playing field for underestimated founders and empower them to build huge, impactful businesses.
---