Not sure what kind of co-founders you need or where to find co-founders?
No problem, this guide will help answer both those questions! Keep reading.
Chapter 1: Do You Even Need a Co-Founder?
Although it's possible to build a successful tech company as a lone founder, there are many advantages to joining up with someone as committed as you that will be on the journey from the start.
Choosing the right co-founder is vital for your startup's success considering that 13% of founders surveyed by CB Insights stated that the primary reason why their startup failed was due to "disharmony among the team" and that another 23% blamed failure on "not the right team."
However, many founders either don't know where to start when it comes to finding a co-founder or choose a compatriot that is the wrong fit. In this article, I will cover what to look for in a co-founder and how to find her.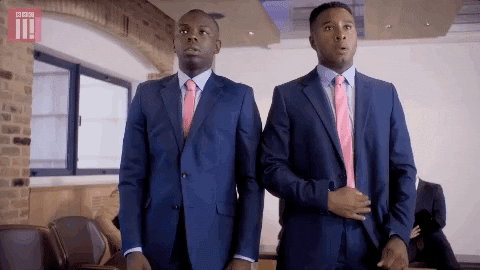 Chapter 2: What to Look for in a Co-Founder
Every founder has strengths and weaknesses that they bring to the table.
Perhaps you are a superstar engineer but know little about marketing and operating a business. Or you are a visionary expert in your field but are not very familiar with building and managing an engineering team.
The first thing to consider is where do you need help.
Get a Co-Founder that Rounds Out Your Team's Capabilities
The primary reason to bring a co-founder on board is to ensure that your founding team can execute at the highest level across the main business functions:
Engineering
Product design
Marketing
Sales and partnerships (potentially)
Operations
Hiring
Fundraising
A mature company is likely to have a team specializing in each of the above areas. But founders of early-stage startups usually have multiple responsibilities making it difficult if not impossible to execute at the highest level across the board.
Start by asking yourself what are the areas from the above list that you absolutely must own. The main founder is usually responsible for fundraising and product design by default given that she carries the vision for the product. The next question is with which of the remaining areas do you need the most help. Let's consider an example to make this recommendation more concrete.
An Example of Rounding out the Founding Team
We'll imagine that Geetha, a former AI engineer, has built a prototype of an AI-driven project management platform for engineering teams. Having worked as an engineer for some of the world's most prominent tech companies for over a decade, she has seen what works and what doesn't as well as why existing tools fall short. Since she has the vision for the product, she will most likely be the authoritative voice on how the project management tool is designed and how it works. She will also need to lead fundraising given that she has the vision, experience, and passion for meeting this need. However, leading all of the above functions is spreading her too thin. Geetha must now figure out how she can get help with marketing, sales, and operations at the very least. (Hiring can come later once Geetha raises a seed round.)
It's unlikely that Geetha will find a single co-founder that is well-versed in marketing, sales, as well as business operations. She either needs a co-founder that will have strong experience in one of those functions and willing to learn the others, or she needs to bring onboard two founders. (I generally don't recommend building a team with four founders.) However, it is not sufficient to look for skillset when identifying a co-founder.
A potential co-founder's passion for solving the problem and commitment to your mission is equally as important. The whole reason to find a co-founder is to add someone to your team that will be in it for the long run, even through the really trying periods of your journey. Investors and your future early employees will evaluate your startup primarily on the quality and cohesion of your founding team. If your co-founders are not fully bought in, you might as well hire folks to fill their roles because you won't need to give up as much equity.
Finally, you should look for integrity and congeniality when picking a co-founder. The last thing you want is someone who will be dishonest because the startup journey is stressful enough without having to worry about your co-founder lying to you or, worse, lying to your investors. At the same time, you probably don't want to spend the next decade of your life working with someone who has an explosive or otherwise unpleasant personality.
Chapter 3: How to find a great co-founder
Founders often look to their friends and family first, which can be a wonderful decision or a disasterous one. I often see founders dragging their friends or acquaintances to help out with their startup even though their friends are not fully bought into the product and vision. Indeed, I have made this mistake myself on more than one occasion. Your friends and family won't tell you that they are not super excited about your startup because they want to support you rather than bring down your dreams. Rather than asking them to join, only bring them onboard if they themselves express an interest in joining your startup journey.
On the other hand, you probably know if your friends can be trusted and are easy to work with. In addition, your friendship can help you stay committed to your partnership or get over squabbles quickly. Many investors also express a preference for founders that have a personal history reasoning that they will not want to disappoint each other on the perilous journey that is building a tech company. However, familiarity with your co-founder can also cut the other way with one person taking the other for granted.
Reach out to Your Personal Network First
While some famous startup co-founders like Brian Chesky, Joe Gebbia, and Nathan Blecharczyk of Airbnb start as friends, others team up with little or no prior history and still reach great heights. The question then becomes how to find a co-founder that is not family or in your immediate circle of friends. In essence, start with the people you know best and then work your way out in concentric circles.
None of your close friends might have been the right choice, but it's likely that they know someone who could fit the bill. Ask your friends for referrals or introductions to individual that they know or with whom they have worked. Remember to be very specific about both what you are doing and what kind of team mate you are looking for. If your friends' referrals do not turn up a suitable partner, move onto reaching out to former schoolmates and colleagues starting with those whom you respect most.
Look in Professional Networks Focused on a Particular Expertise
Sometimes your existing networks will fail to turn up a match, and if that is the case you will need to recruit individuals with whom you have no connection or prior history. This might seem very scary given what is at stake and how little information you have on these potential teammates. However, keep in mind that hiring is going to be very similar in the sense that you'll have to find and hire strangers for extremely important roles with little knowledge about their experience and character beyond what you get from their resume, conversations, and references. So you might as well get started with recruiting a co-founder.
There are numerous sources of leads, but what is going to help you decide where to start is the role that you are trying to fill. For example, if you are searching for a co-founder with marketing expertise, it makes no sense to show up at a local robotics meetup. Instead, think about where marketers typically hang out in the physical and virtual worlds. Perhaps there is a marketing conference taking place near you that you could attend, or you can join a LinkedIn group focusing on startup marketing. The key is to let everybody know what you are working on. At the very worst, you might get some valuable feedback about your startup, but you might also find a great lead for a co-founder. And if all else fails, you can post a requisite for a co-founder on AngelList or somewhere else we folks are looking for jobs.
Chapter 4: Two important things to keep in mind when teaming up with a co-founder
Once you identify someone that seems like a great fit, don't rush right into tying the knot. First, try to set up at least a month-long trial period even if it is part-time. It could be that the potential co-founder didn't really get a correct sense of the responsibilities, the realities of a startup, or your vision. Perhaps they got really excited about your idea, but their excitement fades quickly. Or maybe it turns out that your working styles are just fundamentally incompatible. It's better to identify any potential issues before your co-founder quits her job or before you sign a contract for a long-term partnership.
Second, never enter into a co-founder relationship without a written contract, clear expectations, and a vesting schedule. It's downright depressing how many times co-founders split up, and one of them either holds the other for ransom or torpedoes the startup's chance of getting investment. And believe me that investors will be scared silly by such loose ends. I'll cover vesting agreements among founders in a later article, but if you are in any doubt, hire an attorney. This is one of those things that you absolutely want to get right for the sake of all parties involved.
Good luck finding a stellar co-founder! It will likely take you a while to find her, but it will be well worth it when you do.
Hope this article helps you get started on finding your superstar co-founder. If you have any questions, ask them in the comments below. And remember to share this article!