Amanda DoAmaral is the founder and CEO of Fiveable, an edtech livestream platform with a growing user base of teachers and students from every state in the US. She has described Fiveable as Twitch for education: "If kids can get help with video games, they should be able to get help with homework, too."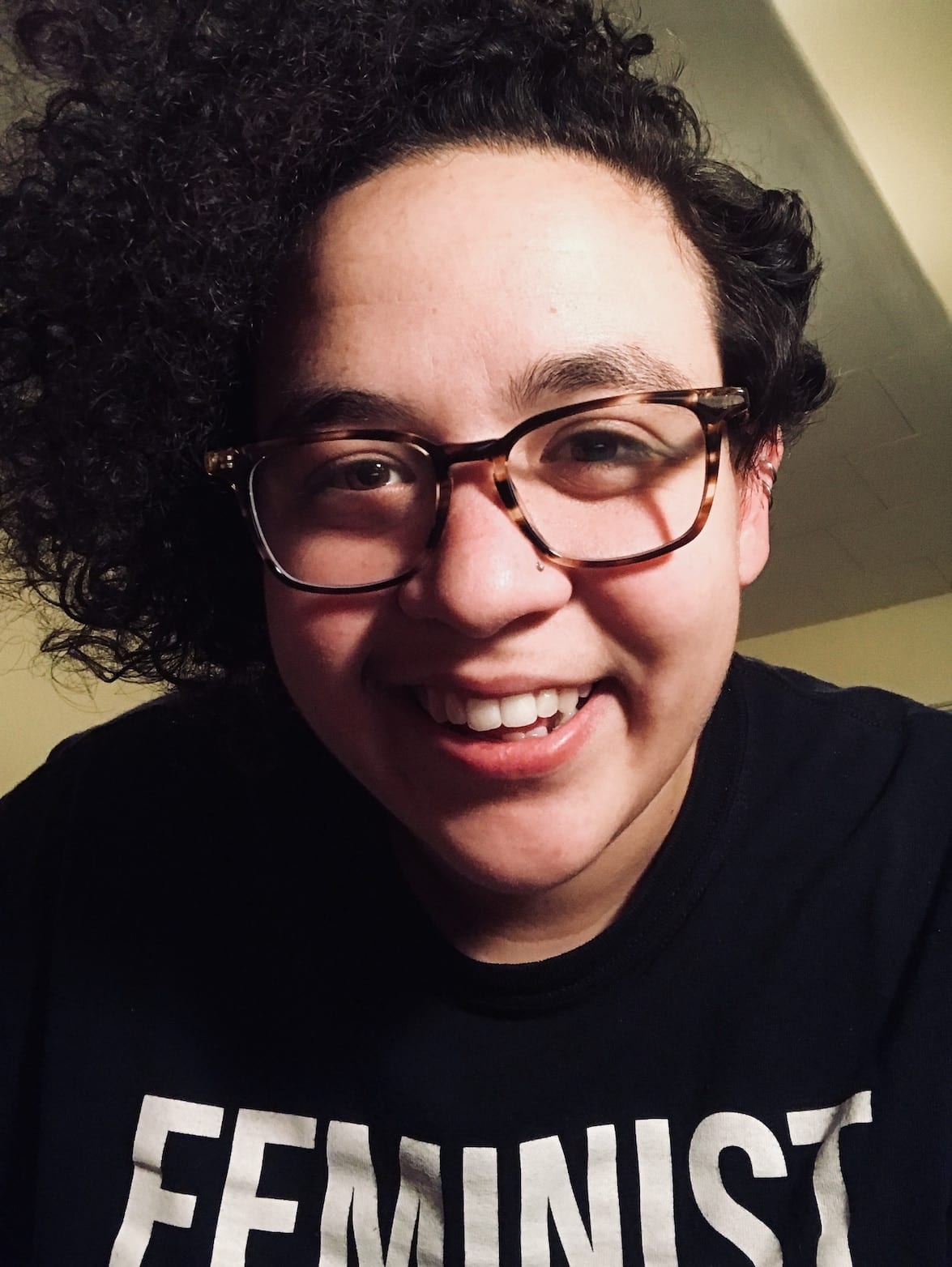 Fiveable focuses on preparing students for AP exams, and–as of November 2019–the platform has hosted livestreams for close to 30,000 unique users. For the 2018-19 school year, Fiveable students reported a 92% pass rate across the seven subjects offered, while the national average was 55%. (Full disclosure: Beta Boom was one of Fiveable's earliest backers. Amanda earned $20K in capital and a spot in our Salt Lake program in June 2018.)
News hits for Fiveable suggest a near-meteoric rise: after Beta Boom's early vote of confidence, Amanda posted a viral YouTube video advocating for students in an exchange with a College Board exec, then she and her tiny team earned a spot at gener8tor, a Wisconsin-based accelerator which promises $100K in investment, and in June 2019 she impressed celebrity entrepreneur Marcus Lemonis enough to garner $10K of his personal capital on top of taking second place at the 5 Lakes Pitch competition.
What's more, the company announced it closed on a $615K seed round just after the new year. But rather than let that money tell her story, Amanda took to the company's website to speak frankly about how Fiveable almost didn't make it through 2019. We've pulled together some of her notes on the struggles faced and lessons learned on her startup journey so far.
Follow your passion–which sometimes means taking a detour
Amanda joined Teach for America right out of college, moving from Boston to Oakland to teach AP World History and Geography to public high school students. At first she wasn't sure she was qualified to teach AP courses, but it turned out she loved it. After five years, however, she had to confront the fact that teaching wasn't financially sustainable for her. "I was paying more for my student loans than my rent," and Bay Area rental prices weren't cheap. What she didn't realize was that staring down her own financial precarity would be the spark for a much-needed startup.
Learn to see yourself as an entrepreneur
Amanda left her teaching job, traveled a bit, then moved back to the East Coast. Her next job involved making fundraising calls to potential campaign donors, and many of the people who gave money were startup founders. At that point, she had only an abstract idea of what startups and entrepreneurship looked like. But she started researching how to build a business, and realized, "I could have an idea, try it, and pitch it to people." This was 2017, she was living with other young campaigners and looking for a way to use what she'd learned as a teacher. "It was the students who lit the way," she explains. Kids from the school where she'd taught were asking for support, so Amanda started live-streaming AP history lessons for them. "It didn't start out as 'I'm gonna build a startup'–it started out as 'I'm gonna help people [in the way] I know I can help them.'"
Turn your struggles into an asset
The fact that Amanda hadn't ever considered founding a tech business is one indication of her "outsider" status in the startup world. But reflecting further on how that's helped her (and her business) succeed, she notes, "I've always felt like I've had to work ten times harder to get to do whatever I have to do. Whether it was as a kid or in college, I knew I had to go faster and that's how I've approached founding this company. I think that's part of the advantage–knowing that people are going to overlook me and so I have to shoot higher than they're gonna expect so that I can come out on top. I'm pretty sure that all female founders and founders of color operate in that way, and that's probably what propels these businesses forward."
Sometimes you need to go a little "nuts" 
From her first unofficial livestream to the day she completed Beta Boom's startup program in 2018, not even three months had passed. Amanda returned from Salt Lake City with a clearer view of herself as a founder, then promptly moved back in with her mom and got to work on what she's called the craziest thing she's done on her startup journey: The Fiveable House. "I knew I needed a team, [but] I didn't know any marketers or developers. I didn't know anybody outside of my universe of teachers. The only way I could think to move this idea forward was to rent a house in Philly and convince people to come live and work with me–for basically nothing. It was nuts!" But it worked. The Fiveable house drew in Amanda's first two employees and has since moved to Madison, then Milwaukee–where Amanda still lives and works with teammates Tan Ho and Aaron Levin.
Let your users be your guide 
As Fiveable expands its course offerings and experiments with new formats, Amanda stays attuned to what students and teachers are asking for, "because they seem to know what I should do next more than anybody." What's more, she's also thinking about generational trends outside her immediate platform, observing, "This generation of teenagers is very connected. We're seeing this with [activism]–teenagers are running massive movements because they're connected to each other. But we're not seeing that with education. When you think about a teenager right now, they're on their phone, they're hopping around on YouTube, they're watching videos on Twitch, they're on Instagram, Snapchat, TikTok–but where is the learning happening? I think what we're trying to do is just connect to where kids are right now."
Don't be afraid to operate outside of a tech hub
Since starting Fiveable in Maine, Amanda and her team have worked in Philadelphia, Madison, and Milwaukee. Beta Boom seeks out startups that may be overlooked due to geography, and Amanda explains how being based somewhere "small" can be an asset:Â  "These startup ecosystems are so much smaller than Silicon Valley's. Even just pitching in a competition [like Milwaukee's 5 Lakes Pitch] and getting to the final round," is a unique experience. "I'm not competing against 20 other edtech [startups]. One of the judges [at 5 Lakes] called us the most exciting startup in Milwaukee right now, and there's no way we'd get that title in the Bay Area, in New York, even in Chicago. It's worth it for us to be in a smaller place so that we can stand out and all of these different people can help us."
Find a way to connect with other founders
As she found her footing as a leader and Fiveable continued to grow, Amanda and her team moved to Madison to take part in gener8tor, a "concierge accelerator" that provides three months of business development programming on top of significant capital. However, she's said that one of her key takeaways from the experience was meeting other founders. "It's hard when your team doesn't understand all the pieces you're dealing with, and neither does anybody else. My family has no idea!" Because she lives and works with her team, Amanda admits it can be hard to expand her social network: "I have to be able to know other people who 'get it' in order to feel less lonely. [And through gener8tor] I've made friends who are starting their own companies and going through the exact same things but in their own way."
Be prepared to weather the unknown
On top of the energy that infused her early successes, Amanda remembers a lot of uncertainty–and that hasn't disappeared even today. This rollercoaster of emotions is one of the first things she likes to mention to would-be founders: "I honestly never knew how high the highs could be and how low the lows could be. Going from on the floor crying, calling my mom, to a total swing the next week–getting opportunities where people would see my vision with me. Just knowing that when you're starting out, and that it will keep happening, is a big part."