Somewhere between the desire to help disaster-prone communities navigate preparedness to revolutionizing the way marginalized people use social media, Meena Palaniappan gave rise to an app most easily described as "facebook for disasters."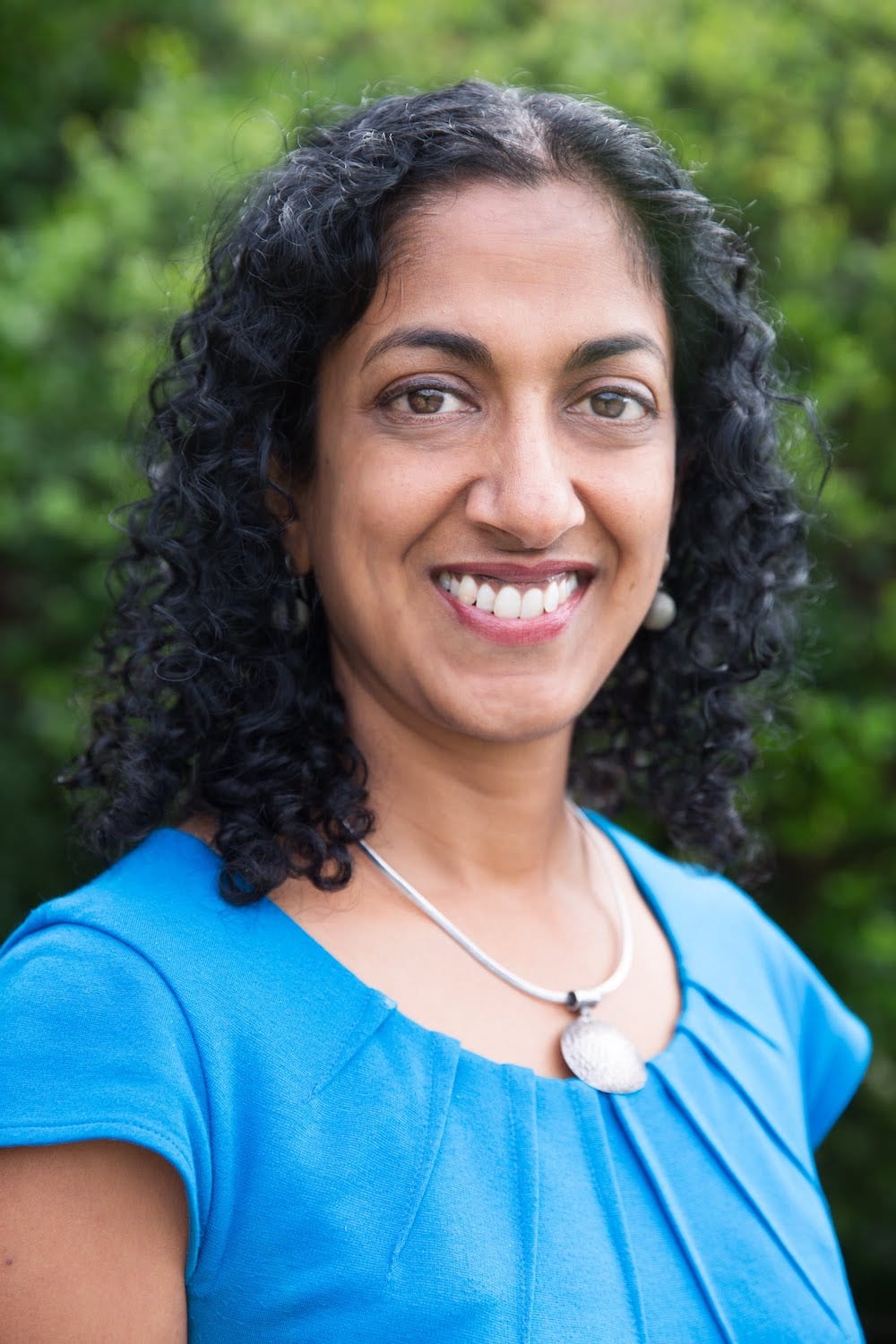 Atma Connect is a tech non-profit that runs the AtmaGo app, a local social network with 4.5 million users in Indonesia. Launched in 2015, the app was pioneered to spread disaster alerts, share safe routes and locations of government shelters, and even alert locals to signs of waterborne disease in children.
Then, when a 7.5 magnitude earthquake and tsunami hit Sulawesi, Indonesia in 2018, thousands turned to AtmaGo to alert and support friends and family. In the wake of 1,700 deaths and the displacement of over 70,000 people, locals used the app to host humanitarian workers and direct those affected to resources such as food, water, and healthcare.
Today, Meena envisions AtmaGo becoming the largest pro-social network in the world. Her passion to build resilience and social connectedness for billions of people living in low-income communities–while on the forefront of climate change–is clear. Communities with developed and successful social networks have been proven to have fewer deaths and the unique ability to bounce back quicker from disasters.
The Backstory
For the past two decades, Meena has been implementing community-based technology-related projects in Africa and Asia. Before AtmaGo, Meena was the principal investigator for a USAID project to improve water service for low-income communities in Indonesia.
While working on climate-related issues in India, Meena met a woman with a brilliant water conservation solution but no easy means of sharing this information with those in her community who could benefit. At the time, most (if not all) mobile networking platforms were geared towards collecting information from poor people to serve larger institutions.
Meena jumped at the opportunity to amplify the power of people through peer communication, highlight their ingenuity, and release trapped knowledge with the goal of building a grassroots movement for change.
"Why hasn't a social tech project reached the scale of Facebook?" Meena asked herself. "I firmly believe we need to move beyond traditional development strategies which see poor people as objects and work to build the agency of people to direct and lead their own change."
Building from the ground up
The first app launched by Atma Connect in 2014 was a neighborhood water price sharing platform. Making evident the importance of focusing on the needs and opportunities of people living in low-income communities, users immediately requested that Atma Connect expand their services.
At a scale and reach of just 10% of the population of Jakarta, AtmaGo could add 6,980 years of healthy life, save $106 million in avoided damages, and save $4.7 million in healthcare costs. (Check out this evaluation report for a detailed account of all the ways in which AtmaGo can improve disaster preparedness and response in Indonesia.)
In order to build their team and engage users, Meena used a variety of key tactics like human-centered design interviews and in-person marketing. Ambassadors, power users and friends of Atma promoted the platform. Atma reached out to local journalists and other organizations to share information and promote Atma sponsored events like garbage clean-ups and tree-planting.
Unlike other social-centered networks (e.g., Instagram and Twitter), AtmaGo is a trusted source because it is organized locally to allow users immediate insight into neighborhood happenings. The app is available on low-cost phones as well as a mobile website, designed specifically for intermittent internet environments and low bandwidth.
According to Meena, "Atma combines digital tools with citizen journalism and on-the-ground reporting as well as partnerships to ensure that local users see real-life community improvements." She wanted to have the ability to "take a lean startup approach and truly follow the needs of people on the ground and not be beholden to larger institutions and interests."
Atma is just the beginning of protecting vulnerable communities through a fundamentally different approach. AtmaGo allows users to read, write, and comment on posts in four categories: Reporting problems, discussing solutions, finding jobs, and sharing events.
So what?
The success of Atma thus far has inspired Meena and only made her more humble–a trait she hopes to use to amplify all that is good about humanity. The challenges along the way have inevitably shaped her perspective, and she admits that "The hardest part is probably raising the funding to keep this going and developing earned income that is mission-aligned." Put another way, Meena will not allow Atma to contribute to surveillance capitalism or erode the social fabric by monetizing people's attention.
As a woman of color, Meena possesses a unique drive that makes her a more empathetic leader. She is adamant about ensuring that everyone within her organization has their voice heard. Focused and passionate, Meena works to uplift everyone around her and outline their collective contribution to AtmaGo. Meena's devotion is also evident in the stories of Atma's users, who embody the profound change that is possible when amplifying the brilliance and ingenuity of every single person–especially of those who have historically not been heard. This video illustrates AtmaGo's particular ability to do just that.
What's next?
In a Medium article written by Meena herself, she admits that there are major problems with social media but also mentions the huge benefits communities can reap from an approach that centers helping people–radically and widely.
In 2020, Atma hopes to build a revenue engine by monetizing the economic loss prevention and mortality impact of AtmaGo through partnering with insurance companies. Atma also plans on expanding the tech non-profit's value by increasing online and offline engagement, integrating more disaster services and including more voices directly from users. Possibly the most exciting next move is scaling Atma's impact from Indonesia to Puerto Rico and Colombia.
In conclusion, Meena leaves us with a few tips for women entrepreneurs hoping to create the next big thing:
Don't give up.
Remember why you are doing this.
Take care of yourself–body, mind, and spirit.
Always be celebrating, all the little successes.